Serve-A-Soul, our weekly outreach program, meets the physical, spiritual, and emotional needs of the homeless in Los Angeles, CA.
We offer nourishing meals to over 200 homeless individuals in the heart of Skid Row with the aim of both meeting practical needs and empowering and educating the underserved in wholeness and health.
Clothes, Hygiene Kits, Encouragement
Because we believe in a healthy mind, body, and spirit, we provide those whom we serve with clothes and hygiene kits along with encouragement for whatever they might be going through.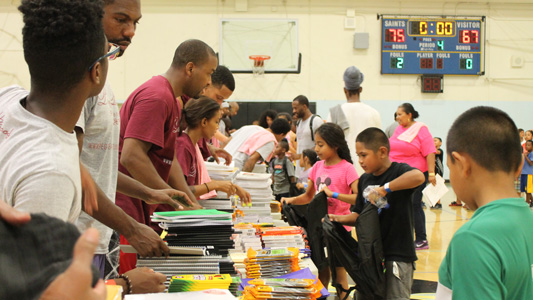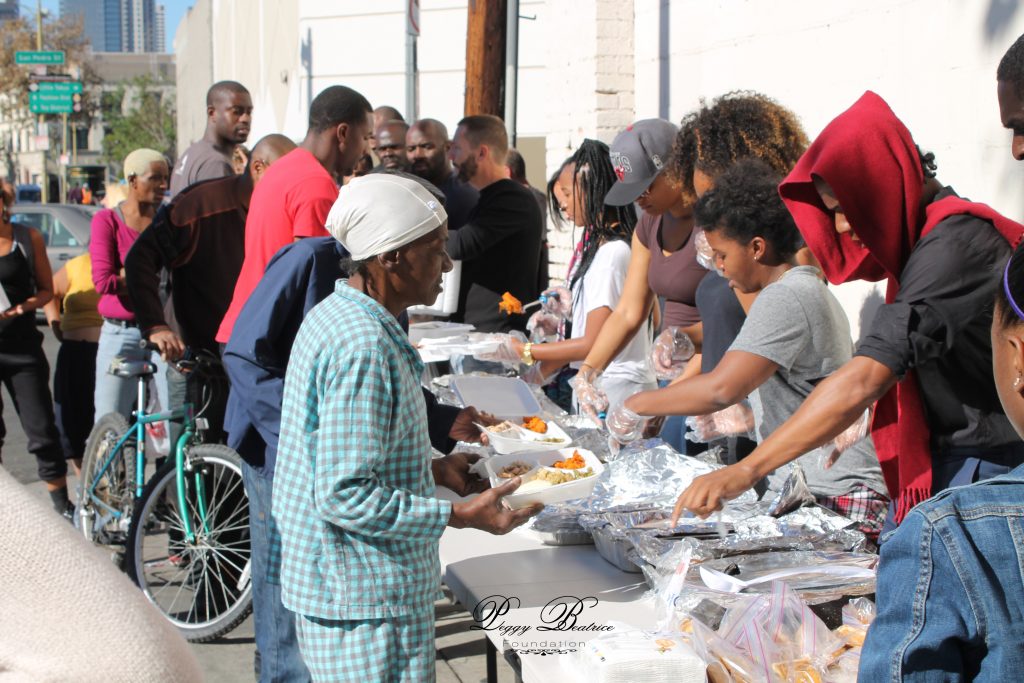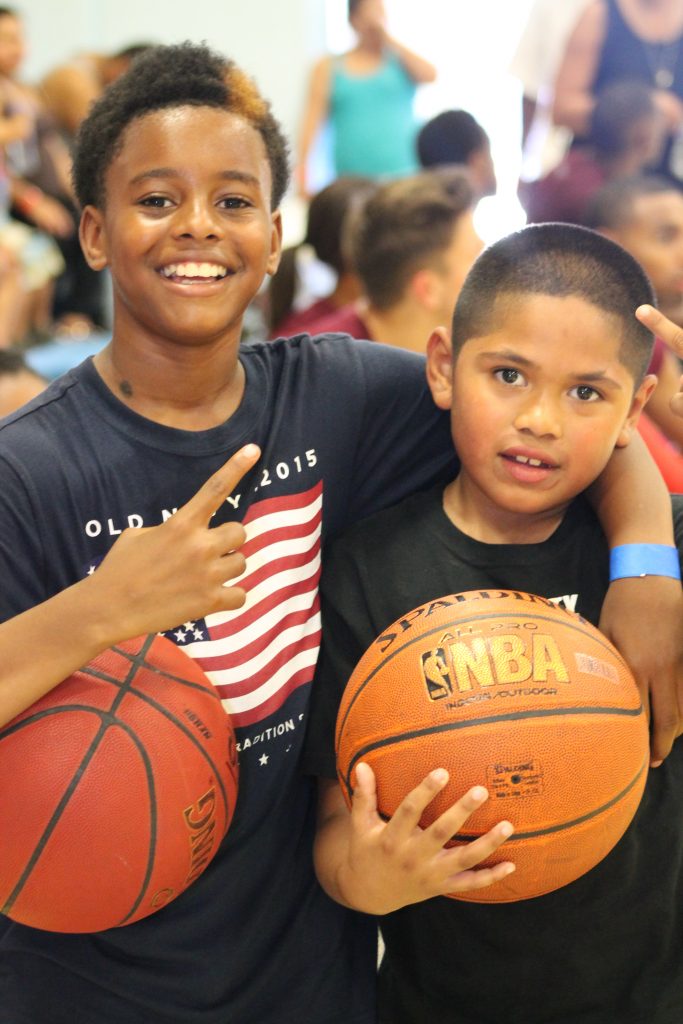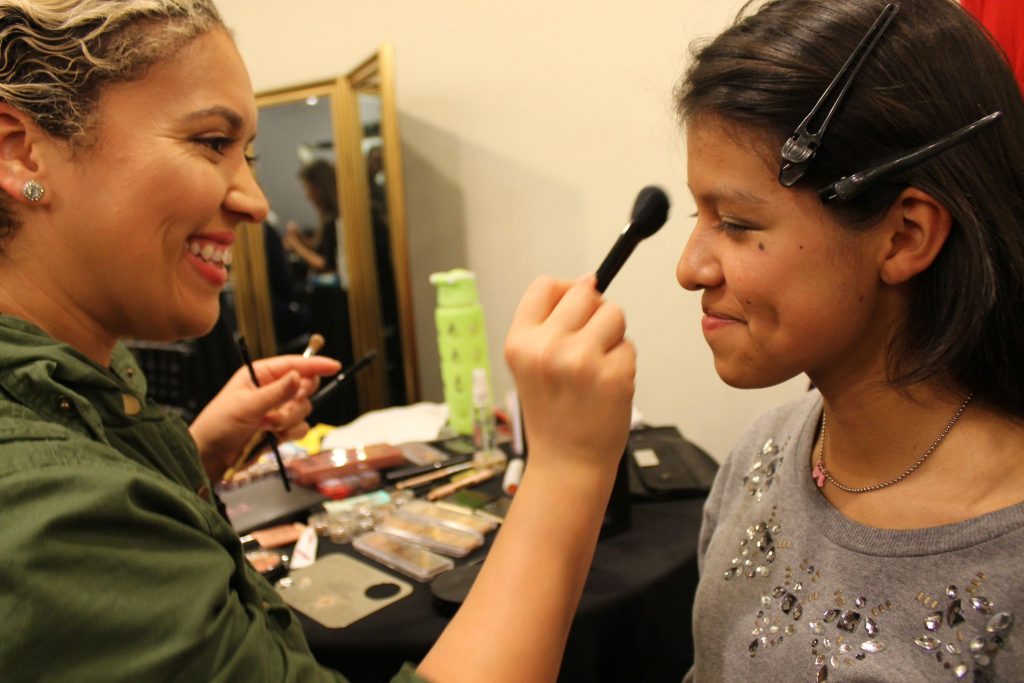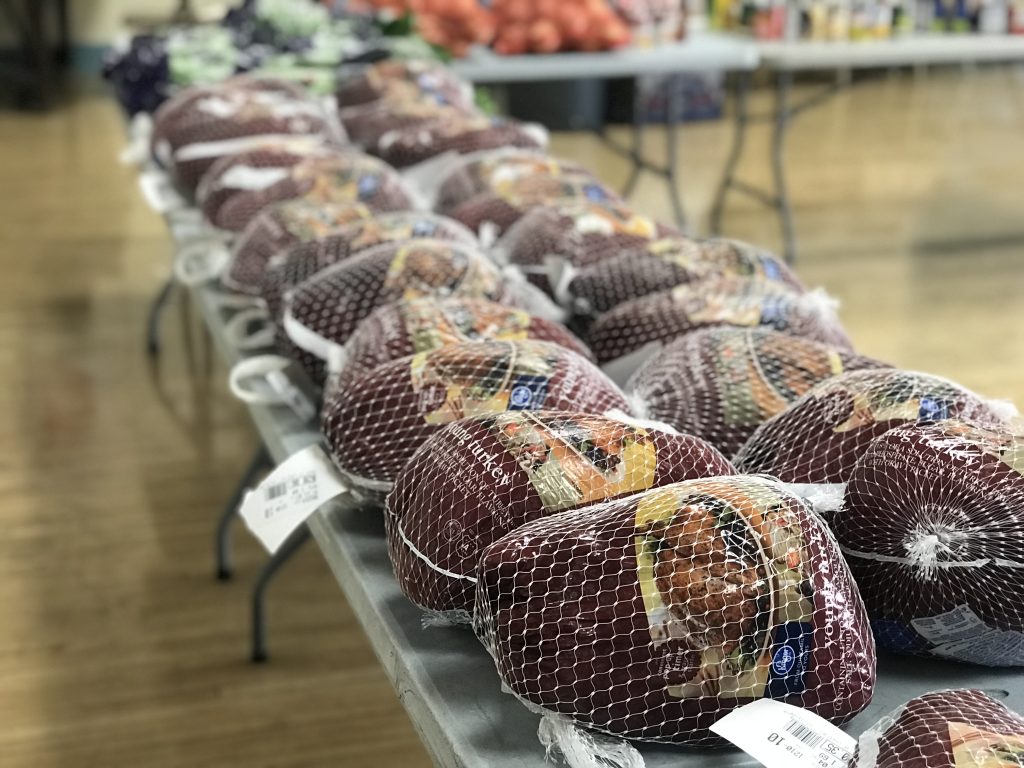 Our relationship with Alexandra House, a transitional home for women in Los Angeles, focuses on empowering women and their families as they seek healing and wholeness and meeting tangible needs to equip them for a fresh start.
Celebrity Basketball Game/Backpack Drive
A great school year starts with being prepared. Every year at our Celebrity Basketball Game, we host a drive for backpacks filled with all the school supplies students need to be successful in school. Celebrities lend their time and talents to play in our Basketball Game, take photos with the students and give them words of advice for a successful school year.
By offering Thanksgiving Love Baskets stocked with everything needed for a full holiday feast, we alleviate financial burdens for families so they can focus on the joy of spending time with one another on this special holiday.
Our Christmas Joy giveaway provides toys, books, clothes, and shoes for families in need. It's our goal to bring hope and joy to youth and their families by ensuring no one is left behind during the holiday season.
With the goal of restoring family fun time and creativity for children, we want to host an annual art-focused event and fundraiser to raise money for organizations and charities that support children in art. Some of our activities will include t-shirt design, face painting, jewelry making, live music, movie screening, gift bags, food, and raffles. Peggy Beatrice Foundation will also donate up to $5,000 to the needs of the school's music, dance, or creative arts program.
We are pleased to offer additional supplies, events, and financial gifts as additional needs arise throughout the school year.
Our relationship with 118th Street Elementary in Los Angeles focuses on serving low-income children and their families through annual events and needs-based giving so they can thrive in their education and beyond.
The purpose of An Evening of Elegance is to uplift and empower a select group of women who are either in transitional housing, battered and/or homeless. This event is a red-carpet affair featuring great music, dynamic guest speakers, fine food, gift bags, and more. Each woman is pampered throughout the day with a full makeover and then escorted to a 5 course meal prepared by celebrity chefs in the Los Angeles area.
Our goal with the annual Mother's Day photo shoot is to promote positive family relationships by creating lasting memories between mothers and their children and providing a high-quality, framed photo for each family to cherish for years to come.
We believe family time is crucial in building healthy homes, so we love to provide all the fixings for mothers and their children to enjoy a fun, family-centered movie night.